Home

VIRTUAL REALITY OPERA - Is this the future?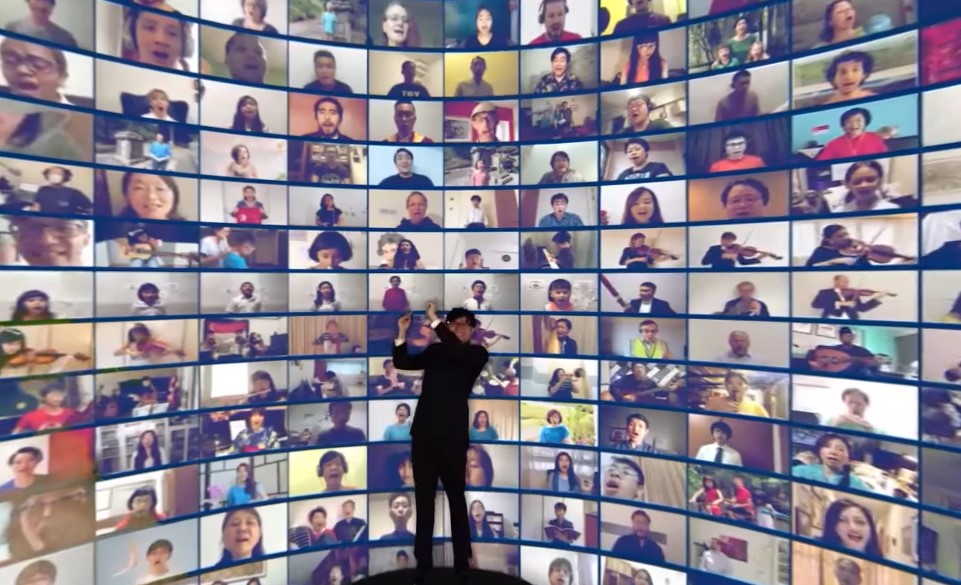 VIRTUAL REALITY OPERA – Is this the future?
VIRTUAL REALITY OPERA – Is this the future?
Opera is widely considered a conservative art form. Even if some opera directors nowadays try to modernize staging.
But could new technology such as Virtual Reality (VR) and Augmented Reality (AR) open opera to new dimensions ?
And facilitate reaching a new and younger target group, who still consider opera stiff and old-fashioned?
VR could also help to create a new immersive opera experience for people who cannot visit a live performance at the opera house because of illness, financial restrictions or great distance.
Recently there have been numerous projects to create and stage VR Opera.
I will try to list a few representative examples, whenever possible with videos.
In 2020 the Royal Opera House presented Current, Rising, the world's first opera in hyper reality.
Current, Rising is a 15-minute hyper-reality opera experience, combining virtual reality with a multisensory set, blending historic stagecraft with cutting-edge technology. It invites audiences to step into an immersive, atmospheric virtual world and experience a dream-like journey carried musically by a poem layered in song. It is a radical new way of seeing opera in which you – the audience – are at the centre of the performance.
Developed by a female-led creative team, this timely artistic experiment is directed by video pioneer Netia Jones and designed by award-winning designer Joanna Scotcher. The music is by renowned composer Samantha Fernando, the libretto is by the celebrated performance maker Melanie Wilson, and the singing voice is acclaimed Baroque and contemporary music soprano Anna Dennis.
Set on location in a Cambridgeshire church, the immersive production of 15 minutes of Act One of the opera fuses incredible live performances in a 360° space with fully spatialised sound and orchestrations, to transport you to the heart of this iconic love story.
In 2017 the Welsh National Opera created Magic Butterfly with VR
Magic Butterfly is an exciting, brand new sensory experience by Welsh National Opera and REWIND VR immersing you in the world of music and theatre.
Cutting edge Virtual Reality (VR) technology transforms scenes from two world famous operas: Madam Butterfly and The Magic Flute. Magic Butterfly reimagines opera in a way you never thought possible.
In  2017 Opera Colorado and the University of Colorado Denver's create Experience La Bohème
Put on a virtual reality headset at the Next Stage Collaborative gallery in downtown Denver and suddenly you're onstage for Act III of Opera Colorado's "La Bohème," standing outside a tavern in Paris with snow falling.
"Experience La Bohème" immerses you in the dramatic art form of opera using virtual and augmented reality technology. It's a partnership between Opera Colorado, University of Colorado Denver's College of Arts and Media and Boulder VR company Hypercube.
Another place you are transported is a chorus rehearsal, as artists prepare for Giacomo Puccini's popular opera about young artists falling in love in Paris.
"The big thing that we love about virtual reality is that it gives you the ability to go to places that aren't practical or possible," says Hypercube founder and technologist Mark Anton Read, who helped with the 360 camera work.
The virtual reality experiment is not intended as an alternative or substitute for vision in the theater, as explained by Luca Micheletti, director, baritone and actor, rather it is a different interpretation of the spectator's experience, with different characteristics and a different usability compared to the usual vision.
Thanks to OCULUS Quest 2 technology, it is in fact possible to see the opera at 360 ° and live a totally immersive experience, together with the singers or suspended above the orchestra, always in the wonderful context of the Mantuan UNESCO heritage. This is an original project by Cieli Vibranti and Scena Urbana realized as part of the "Just Opera" project with the patronage of the Lombardy Region: the first experiment of an opera conceived for the Metaverse.
Finnish National Opera – Reimagining the future of stage production
Varjo and VR studio Zoan are partnering with the Finnish National Opera and Ballet on their ground-breaking Opera Beyond project – exploring how pioneering technology can break creative barriers to reimagine how performing and stage arts are crafted and experienced. It represents a giant leap forward for the creative event industry with considerable artistic and practical benefits.
Case Finnish National Opera: Reimagining the Future of Stage Production and Creativity
How'd They Do It? — Virtual Reality Opera
How do you create a virtual reality opera? Hear from producers and creators about how they've used VR technology to re-envision opera and expand the possibilities of the art form. Anne Hiatt of Opera on Tap will discuss her company's pioneering ventures into virtual and augmented reality, and composer Kamala Sankaram will talk about her process for writing VR operas, as well as her collaborations on VR productions with Tri-Cities Opera and Opera on Tap. John Rozzoni of Tri-Cities Opera will describe how his company presented live performances of Sankaram's VR opera Miranda, which captured singers' performances in real time.
V-Aria – Opera in VR and 360° from Munich
Immerse yourself for three minutes in the scintillating world of opera! On a red velvet chair from Munich's Nationaltheater you'll travel with the aid of VR glasses through the opera house, meeting musicians, dancers and magnificent singers. You'll also discover wonderful music, splendid halls and bizarre figures. You'll travel to places which would otherwise be out of bounds, singers give you a private performance on the stage, and at the end you personally receive the applause of more than 2,000 viewers.
Virtual Reality and Opera Come Together at Banff Centre
Performers and virtual reality professionals from around the world came together at Banff Centre to experiment with the future of opera. The Bridging Realities lab provided a playground for the team to bring the traditional art form and digital storytelling together, with space for failure and discovery. They worked with classic opera pieces, like "La Bohème," and video mapping, to push the boundaries of performance.
Marion Goes to the Opera with Virtual Reality
Marion, a long-time Minnesota Opera patron, missed the most recent production of La Bohéme after suffering a stroke. Quite amazingly, she was able to experience the production after the fact with Vision's virtual reality technology.
BR-Klassik produced BEETHOVEN 360°  Ode to Joy
Weniger anzeigen
(Visited 647 times, 1 visits today)