Home

Opera Magazines in Print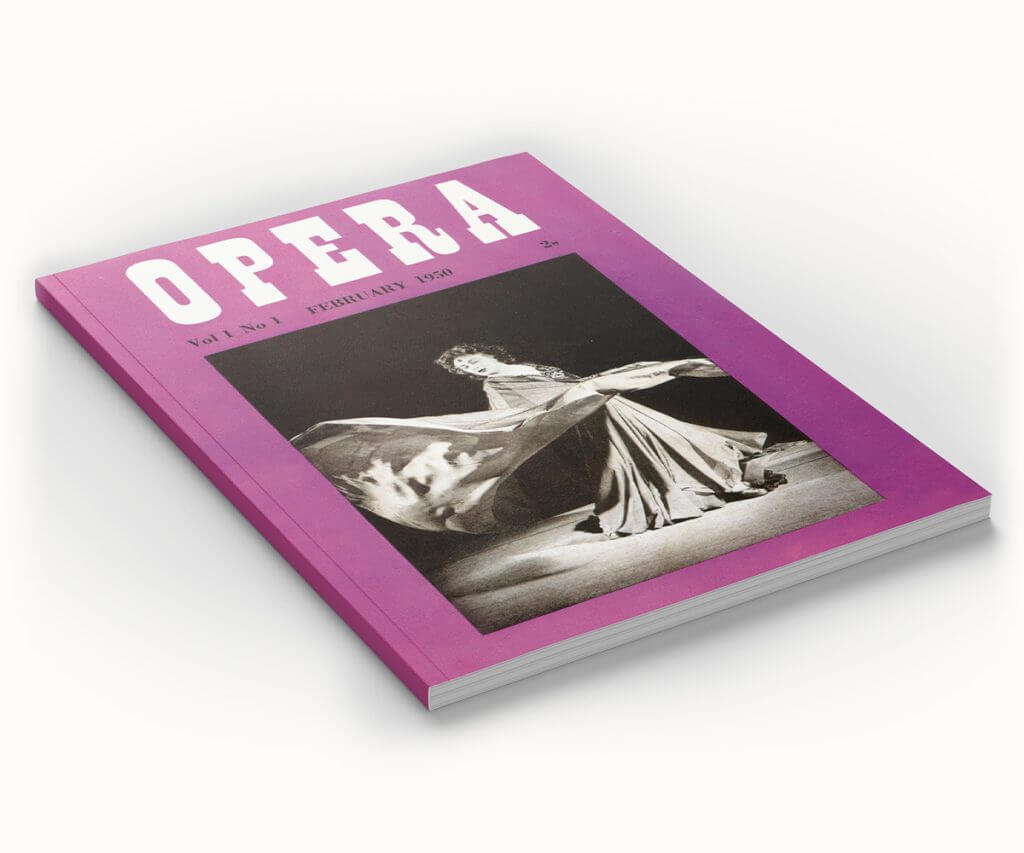 Opera Magazines in Print
We have become used to get news, reviews and information about opera from the Internet.
We have almost forgotten about the printed magazines which were our only source of information just one generation ago.
But there are still many printed Opera magazines available.
Here is a list with links, examples and some comments:
Opera
(English UK) Homepage
The grand old lady of opera magazines since February 1950. It was founded by George Lascelles, the 7th Earl of Harewood, growing out of an earlier publication, Opera and Ballet, edited by Richard Buckle. Harold Rosenthal took over as Editor three years later, and for many years the magazine was run from the front room of his house in north London.
Opera is available both as print and digital subscriptions.
Back issues are available for purchase online.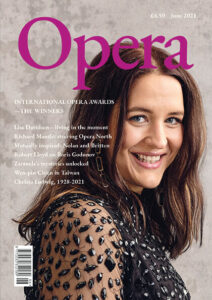 You can view a free copy of Opera from April 1972 here    
Opera Now
(English UK) Homepage
Opera Now labels itself as the Opera Lover's Essential Guide
Quote:
Opera Now captures the drama, colour and vitality of one of the most powerful of all the performing arts. In our print edition, we showcase the creative spirit of opera, both on stage and behind the scenes, with profiles of opera companies, singers, directors and designers. Our in-depth features reflect how diverse cultural elements have influenced opera, including travel, history, literature, art, architecture, politics and philosophy.
Our lively reviews and opinion pages are a platform for writers and critics drawn from all over the world. Our aim is to inspire our opera-loving readers to broaden their knowledge and deepen their passion for this fascinating and stimulating artform.
Opera Now is available both as print and digital subscriptions.
Back issues are only available on demand by sending an email.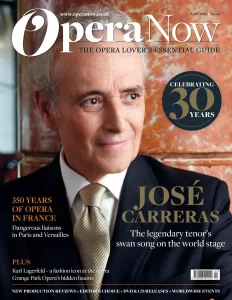 OPERA NEWS
(English USA) Homepage
Quote:
OPERA NEWS is currently the largest-circulation classical-music magazine in North America, began publication in May 1936. It is the only magazine in the U.S. that covers opera nationally every month. Editorial content includes profiles of up-and-coming singers as well as established artists of the present and past; features on the art form's history, as well as new works and productions; performance, CD and DVD reviews; and opinion pieces on the current opera scene.
OPERANEWS.COM, the magazine's web presence from 1993, regularly includes online-exclusive features, Q&As, audio surveys, blogs, photo galleries, recording excerpts and reviews of performances, CDs and DVDs.
Opera News is available both as print and digital subscriptions.
Back issues are available for purchase online.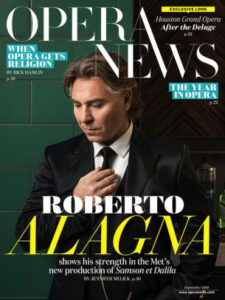 You can read selected articles of the current issue here  
Opera Canada
(English Canada) Homepage
Opera Canada is a quarterly magazine published by Opera Canada Publications. It is the oldest continuously published arts magazine in Canada.It is an independent magazine separate from the Canadian Opera Association.
Quote:
For more than 60 years, Opera Canada has been the number-one source for news and views about opera from coast to coast and the role of Canadians in opera around the world. Every exciting issue takes you onstage and behind the scenes with lively stories on artists and opera companies, performance reviews and insightful commentary.
Opera Canada is available both as print and digital subscriptions.
There is no information about back issues availability.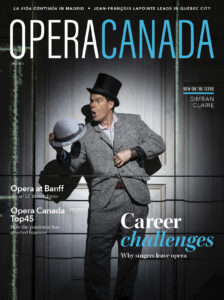 Read Opera Canada 03 2021
Opera Canada 03 Winter 2021
The Opera Quarterly
(English UK) Homepage 
The Opera Quarterly is a quarterly magazine published by Oxford University Press.
Quote:
Since its inception in 1983, The Opera Quarterly has earned the enthusiastic praise of opera lovers and scholars alike. In 2005, David J. Levin, a dramaturg at various opera houses and critical theorist at the University of Chicago, reconceived the journal with the goal of extending its reputation as a rigorous and cutting-edge forum for all aspects of opera and operatic production. Today, The Opera Quarterly sits squarely at the intersection of performance, theory, and history. Fundamentally interdisciplinary, it addresses both historical and contemporary developments on the stage and in the academy, embracing opera as well as considerations of voice and musical theater more broadly.
Opera Quarterly is available as combined print and digital subscription.
Back issues are available online.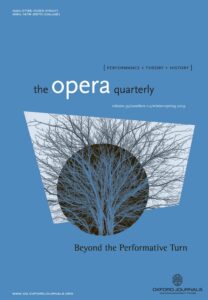 Opernwelt
(German, Germany) Homepage
A monthly magazine published by Theaterverlag, Germany
Quote:
Opernwelt, the monthly magazine for music theater, is considered the leading specialist magazine in Europe. Renowned authors review selected performances from the German and international scenes – competently, informatively, critically and entertainingly. Interviews with artists and actors in front of and behind the scenes, cultural-political analyses, essays and discourses, reviews of the most important new releases on the media market, previews of premieres and news from global music life round off the multifaceted offering
Opernwelt is available as print or digital subscription.
Back issues are available online.
Das Opernglas
(German, Germany) Homepage
A monthly magazine published by Opernglas Verlagsgesellschaft mbH, Hamburg, Germany
Das Opernglas is a monthly specialist magazine on the subject of opera and classical music – with detailed interviews, reviews of premieres,
CD/DVD reviews, artist appointments, season previews and much more.
Das Opernglas is available as print or digital subscription.
Back issues are available online.
Die Bühne
(German, Austria) Homepage
Published 10 times per year by Red Bull Media House GmbH, Austria
Die Bühne is the largest Austrian theater and culture magazine.
Not only about opera, but also about theater in general.
Quote:
Die Bühnereports regularly and sometimes exclusively about current productions of the most important theaters in Austria, including the Vienna State Opera, Burgtheater, Academy Theater, Theater in der Josefstadt, Theater der Jugend, United Theaters Vienna, Landestheater Niederösterreich, Landestheater Linz. The magazine contains advance notices, background information and interviews as well as many pictures, but no reviews or follow-up reports. The focus of the reporting is on Vienna, Lower Austria and Upper Austria, but important cultural dates and festivals are taken into account. The magazine also reports on the Vienna Festival and the Salzburg Festival. Since January 2008, international theater and opera events have also been taken into account in the form of reviews. In addition, the range of topics has been expanded to include jazz, film and one main topic per issue
Die Bühne is available as print subscription.
Back issues availability is limited.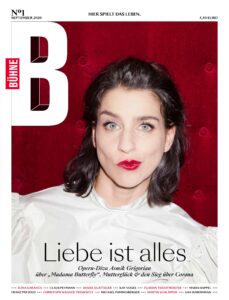 Opéra magazine
(French, France) Homepage
Monthly opera magazine published in Paris, France
Quote:
Opéra magazine takes its reader to meet the exception: essential personalities (composers, singers, choreographers, etc.), international artists, mythical places, costumes and sets. Like its mythical divas, opera is indeed one of the rare passions capable of carrying its aficionados across the globe for a single evening of magic and dreams
Opéra magazine is available as a combined print and digital subscription.
Back issues availability unknown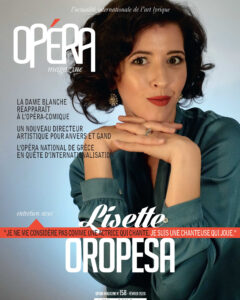 Oper!
(German, Germany) Hompage
OPER! is published monthly (with the exception of a double issue for July/August) by Verlag Ulrich Ruhnke. The print edition is available in Germany, Austria and Switzerland, and worldwide for subscribers. There is also an internationally available digital edition. To the authors of OPERA! include music critics from the German-speaking world, and contributions by English-speaking authors appear occasionally in German translation.
OPER! is available as a print or digital subscription.
Back issues in print are available for online ordering.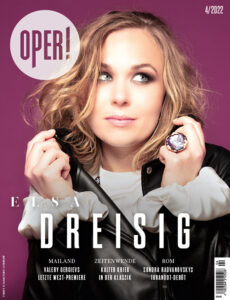 Tidskriften OPERA
(Swedish, Sweden) Homepage
The magazine OPERA started in 1978 and is published with 5 issues per year. The magazine's vision is to stand for timeliness and history, breadth and depth.
The magazine OPERA is aimed at opera enthusiasts – avid opera consumers and those with a newly awakened opera interest. OPERA is the Nordic region's only special magazine about opera and musicals and contains interviews, portraits, essays and reviews of records, books and not least opera performances in Sweden, the Nordic countries and the rest of the world.
Tidskriften Opera is available as a combined print and digital subscription.
Back issues are available on demand by email ordering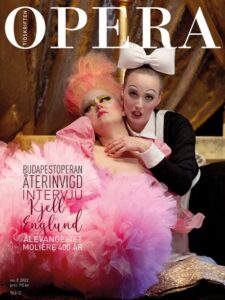 ÓPERA ACTUAL
(Spanish, Spain) Homepage 
Quote:
In the middle of 1991 and driven by our enthusiasm for a genre, the opera, which did not have the proper regular written expression in Spain, we decided to embark on the adventure of creating a specialized opera magazine in Spanish . From the very beginning we have had the support of such a prestigious institution as the Círculo del Liceo , the private club closely linked to the history of the Gran Teatre del Liceu in Barcelona, ​​the magazine's host city, with a great lyrical tradition and which it has had stable operatic seasons since 1750.
After three decades of existence, ÓPERA ACTUAL has become an international reference magazine, gaining in updating capacity and news coverage thanks to a network of correspondents that goes from Saint Petersburg to New York and from London to Santiago de Chile, collecting and disseminating the activities of the opera industry and its artists globally, always with special coverage for the Spanish and Hispanic market in general. Over time and the collaboration of innumerable institutions, advertisers, photographers and journalists, it has been possible for this magazine to become one of the most prestigious specialized media in the world, reaching readers and subscribers on five continents with its information. through our paper and digital editions, our website and our profiles on facebook, instagram and twitter.
ÓPERA ACTUAL is available as a print or digital subscription.
Back issues are available for online ordering.
L'Opera
Quote:
Opera International Magazine is the reference monthly for opera music, the only one of its kind in Italy and one of the most important in the world.
Founded in April 1986, the magazine celebrated its 30th anniversary in 2016, a historic milestone for a magazine specializing in the music sector.
The magazine has designed and published many collateral publications, such as the series "The great protagonists", a series of volumes commissioned by Treves Publishing of New York, dedicated to the greatest opera composers and orchestra conductors, such as Giuseppe Verdi, Giacomo Puccini, Richard Wagner, Arturo Toscanini, Herbert von Karajan, among others.
Alongside editions always dedicated to the International Musical Theater, the magazine organizes real events all over the world that are very successful with the public and professionals.
Our magazine boasts collaborators all over the world, prestigious signatures of the most important international newspapers and magazines.
L'Opera is available as a print or digital subscription.
Back issues availability unknown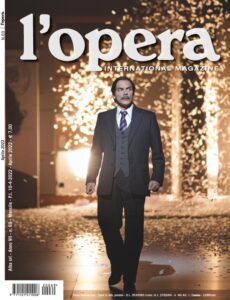 _______________________________________________________________________________________
In addition to the magazines which specialize on or prioritize opera,
there are classical music magazines which more or less also cover opera.
Here are the most important ones:
Gramophone
(English, UK) Homepage
Gramophone is a magazine published monthly in London, devoted to classical music, particularly to reviews of recordings. It was founded in 1923.
On its website Gramophone claims to be: "The world's authority on classical music since 1923." This used to appear on the front cover of every issue; recent editions have changed the wording to "The world's best classical music reviews."
It includes sections of opera on CD and DVD reviews.
There is a review database for all previous issues which can be searched by subscribers.
Gramophone is available as a print or digital or combined subscription.
Back issues are available digitally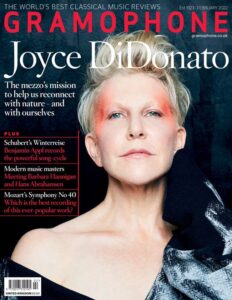 BBC Music Magazine
(English, UK) Homepage
BBC Music Magazine is a monthly magazine focuses primarily on classical music. The first issue appeared in September 1992.
BBC Music Magazine has also an edition in North America which was first published in March 1993
Subscription is for print issues, there is no digital version available.
Read BBC Music No10 October 2017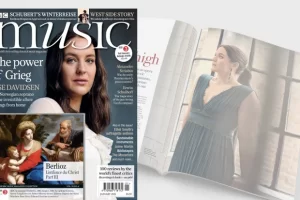 American Record Guide
(English, USA) Homepage
Founded in 1935; American Record Guide is America's oldest classical music review magazine.
American Record Guide covers only classical music. There are at least 350 reviews in every issue, written by a freelance staff of over 35 writers and music critics. Many issues have an "Overview", an extensive survey of recordings of one composer or one area of the repertoire, such as "Guitar Music".
"Independence" is a guiding principle: in an industry dominated by advertising, ARG remains free of advertiser influence, which results in few ads and no puff pieces for record labels or artists.
There is only a print subscription.
Back issues can be ordered online.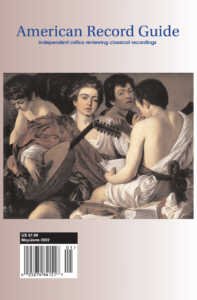 La scena musicale
(English/French, Canada) Homepage
La Scena Musicale is a free monthly magazine published in English and French by La Scène musicale/The Music Scene, a non-profit charity dedicated to the promotion of classical music. Each issue contains a comprehensive calendar of concerts, compact disc reviews, interviews with musicians as well as feature articles on the local, national and international classical music scenes.
The printed version of La Scena Musicale is distributed across Canada with particular emphasis in the Montreal, Quebec City, and Ottawa-Hull regions. Copies are also sent to music schools and record stores across Canada. The electronic version is available world-wide on the internet.
There is only a print subscription. Electronic version is free.
Back issues are available online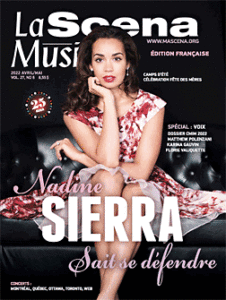 Diapason
(French, France) Homepage
Diapason is a monthly magazine, published in French by Italian media group Mondadori. The magazine focuses on classical music, especially classical music recordings and hi-fi. The magazine was created by Georges Chérière in Angers, France under the title Diapason donne le ton dans l'Ouest (Tuning Fork Sets the Tone in the West) and the first issue was published in Paris, 1956.
There is a combined print and digital subscription.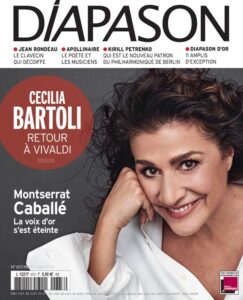 Luister
(Dutch, The Netherlands) Homepage 
Luister, the place for classical music, information about musicians, orchestras, composers, ensembles, conductors, art, culture and more.
With interviews, reviews, reflections and portraits of composers and performers.
Luister appears both on paper and online with archive from 2002.
Back issues are available online.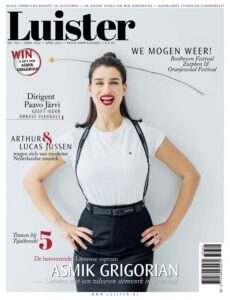 Preludium
(Dutch, The Netherlands) Homepage
Preludium is the monthly magazine for lovers of classical music. The common thread is the programming of The Concertgebouw and the Royal Concertgebouw Orchestra.
In addition to background stories, interviews with musicians and columns, Preludium also provides clarifying explanations for concerts in the Concertgebouw. This way you have your nose on the best classical music.
Preludium is for anyone who has a warm heart for classical music. For musical starters and connoisseurs, for musical omnivores and gourmets. For anyone who wants to delve into classical music, wants to know more about musicians and composers, and likes to look behind the scenes.
There are print, digital and combined subscriptions.
Back issues availability unknown
If you are missing a magazine, please leave a comment below.
(Visited 536 times, 1 visits today)