Home

OPERA LIVES! - Contemporary opera succeeds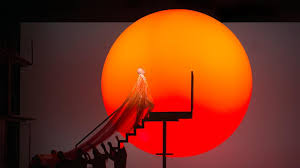 OPERA LIVES! – Contemporary opera succeeds
OPERA LIVES! – Contemporary opera succeeds
I often hear doomsday prophets predict the imminent death of opera.
The say that opera is an art form out of the museum and because there is no positive evolution it will gradually die.
These people are very wrong. Opera lives and develops strongly.
In the decades since 1945 more than 5000 (estimated) new operas have been written and been performed.
This LIST OF CONTEMPORARY OPERA documents more than 4500 works!
Well, you say, writing an opera is one thing, performing it regularly in major opera houses is another challenge.
WRONG AGAIN! All major opera houses such as the Met, Covent Garden, Vienna, La Scala have new operas in their repertoire.
Some of these operas are even becoming modern classics.
You may argue that you would like to see your favorite singers. Placido Domingo did feature in several newly written operas, and so did Eva-Marie Westbroek, Diana Damrau, Roberto Alagna, Thomas Hampson, Rolando Villazon and many more.
Well, you say, but this music is so strange and difficult. I cannot enjoy it.
Sorry, you are wrong again. There are many contemporary composer who write quite easily enjoyable music:
Daniel Catan, Marco Tutino, Thomas Ades, João Guilherme Ripper, Carlisle Floyd, John Adams, John Corigliano and many more.
There are tougher ones like Philip Glass and Bernd Alois Zimmermann.
So where to start?
A safe bet is IL POSTINO by Daniel Catan  with Placido Domingo
One of my favorites is La Ciociara by Tutino with an exceptional Anna Caterina Antonacci
La Ciociara (Tutino) Cagliari 2017 Antonacci Machado Scandiuzzii
I have  prepared two collections on the subject where you can sample and choose:
OPERAS FOR YOU TO DISCOVER
and GREAT MODERN OPERAS 1960 – 2020
Finally, the Opera on Video website has a tag MODERN OPERA
You can browse over 1600 operas here
So please try modern and contemporary opera. There is much to enjoy there.
(Visited 583 times, 3 visits today)