Home

OPERA in Movies - a blog/list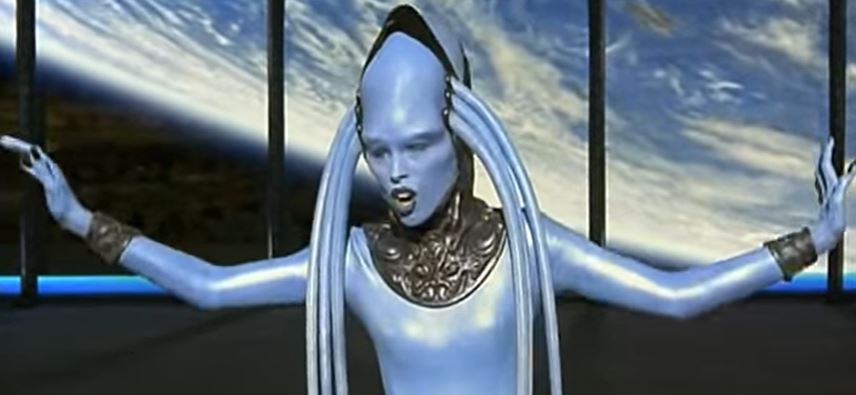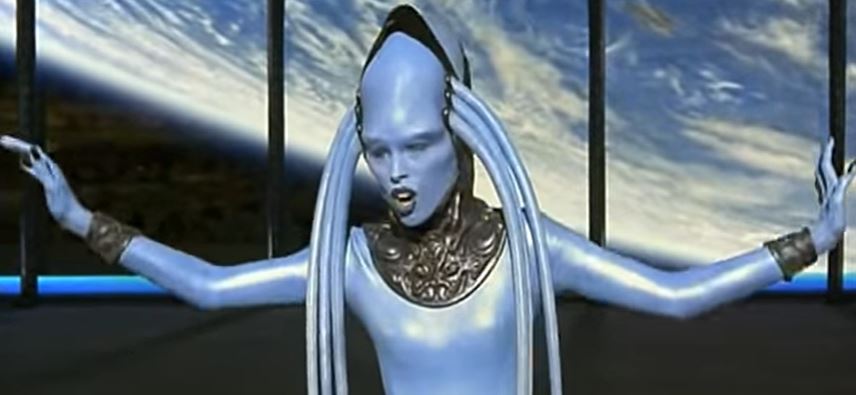 OPERA in Movies – a blog/list
I am a great opera fan as you know. But I am also very fond of movies and I have collected a lot.
Opera and movies have always been associated with each other:
There are many and great opera films which I have blogged about earlier in Opera Movies – An Historical Overview  
And there are very many movies with opera in the soundtrack. just think about Apocalypse Now (Wagner's Ride of the Walkyries) or A Room with a View (Puccini's O mio babbino caro). The list would be endless including Philadelphia, The Shawshank Redemption and many more.
But today I would like to concentrate on movies where an opera performance or a visit to the opera is an integral part of the story and action.
I will not include any music films or movies which are about composers (Amadeus) or singers (The Great Caruso).
So here is a listing of my personal selection without much comment.
It probably all started 1925 with The Phantom of the Opera as silent movie. There were several remakes of it. In 2004 the Lloyd-Webber musical version came to the screens. In all these movies the Paris Opera – the Palais Garnier has a leading role.
A Night at the Opera 1935
The Marx Brother starred in this farce which includes the most famous hilarous performance of Verdi's Il Trovatore in the final scene.
Charlie Chan at the Opera 1936
Movies about the detective Charlie Chan were hugely popular in the 1930s. In the 13th movie of the series Charlie Chan investigates murders at the opera. The opera Carnival played here was written specifically for this movie by Oscar Levant.
Citizen Kane 1941
brought to us by Orson Welles where Kane wants to make his wife into an opera singer. The scene at the opera is by Bernard Herrmann who created the opera "Salammbô" specifically for this movie.
Senso 1954
This Visconti movie begins in the opera with Verdi's Il Trovatore. There is a second scene at the opera later in the movie again with Il Trovatore
SISSI, Schicksalsjahre einer Kaiserin  1957
When Elisabeth (Sissi) and Emperor Franz Joseph visit La Scala in Milan they are greeted by Va pensiero from Nabucco instead of the Austrian hymn.
La Luna 1979
Bernardo Bertolucci's movie has a final scene in the Arena di Verona with a rehearsal of Verdi's Un ballo in maschera
Age of Innocence from 1993 
The movie starts with a visist to the opera in New York 1870. The performance is of the most played opera of that time – Gounod's Faust.
Pretty Woman 1990
Here is the scene where Richard Gere takes Julia Roberts' LA call-girl Vivian to the opera. The performance is most appropriately La Traviata.
Diva 1981
French romantic thriller in which the performance of  "Ebben? Ne andrò lontana" from La Wally by Catalani sung by Wilhelmenia Fernandez plays a central role because of a bootleg recording. 
Fitzcarraldo 1982
A great movie which starts off with Verdi's Ernani and has an extraordinary ending: 'A te o cara' from Bellini's I Puritani performed on board a steamboat on the Amazonas !
Life is Beautiful 1997 
Here Jacques Offenbach's Barcarolle from Les Contes d'Hoffmann is performed on scene while the leading actor Guido Orefice (Benigni) is much more interested in something else.
The Fifth Element  1997
Science Fiction and opera – what a unique combination. Bruce Willis visits the spaceship opera where the Blue Diva Plavalaguna (sung by Inva Mula) performs 'Il dolce suono' from Lucia di Lammermoor. But soon violence erupts.
Moonstruck 1987

Ronny and Loretta go to the Metropolitan Opera to see Puccini's La Boheme.
Nice views of Lincoln Center too.

The Godfather Part III 1990
This is my personal favourite. The movie ends (almost) with a performance of Cavalleria rusticana at the Teatro Massimo in Palermo and the famous shooting scene on the opera theaters huge entrance staircase when Al Pacino's daughter is killed. Each time I walked those stairs I thought of this scene.
Meeting Venus or Zauber der Venus 1991
The final scene of the movie with Glenn Close as opera star performing in Richard Wagner's Tannhäuser. The soundtrack features Rene Kollo, Kiri Te Kanawa, Håkan Hagegård and Waltraud Meier.

Marie Antoinette 2006
The French Queen's visit to the opera theatre attending Rameau's Castor et Pollux. The aria is 'Tristes apprêts' (Sad Endings) and is sung by princess Telaire after the death of her lover Castor in battle
Quantum of Solace 2008
James Bond and Tosca – that is quite a combination. The performance is on the floating stage on Lake Constance of the Bregenz Opera Festival.
Intouchables 2011
Philippe and Driss go to the opera and watch Weber's Der Freischütz. Watch Driss' reaction !
Mission Impossible Rogue Nation 2015
A Quote from Glyndebourne Opera:
"This ten-minute sequence is one of cinema's most lavish homages to opera – a scene whose tense will-he-or-won't- he drama is every bit the equal of the music from Puccini's Turandot that provides the soundtrack. It's also a fascinating behind-the-scenes glimpse at the inner workings of an opera house – in this case the magnificent Vienna State Opera.
Tom Cruise's Ethan Hunt is in pursuit of his usual brand of international criminal masterminds. He follows them to the Vienna State Opera where he believes that they are conspiring to assassinate the Austrian Chancellor. With a little help from Simon Pegg's laconic Benjie Lane and plenty of implausibly athletic feats, Hunt manages to see off not one but three would-be assassins, including a particularly opera-savvy one whose shot is timed precisely to the climactic final Top A of the tenor's showpiece aria 'Nessun Dorma' (though if she was a real expert the Top B just beforehand might have been a better bet).
Puccini's aria is one of opera's greatest hits – a triumphant musical shout of confidence in which Prince Calaf vows to be the one to vanquish the princess Turandot's three riddles and win her hand. Cruise might be the ultimate action-hero, but when it comes to sheer bravado, Calaf leaves him in the dust."
That is it. Do you have any other favourites ? Please comment below !
I hope you will continue to enjoy both operas and movies.
Flamand
(Visited 2620 times, 2 visits today)