Home

Opera in and from Mongolia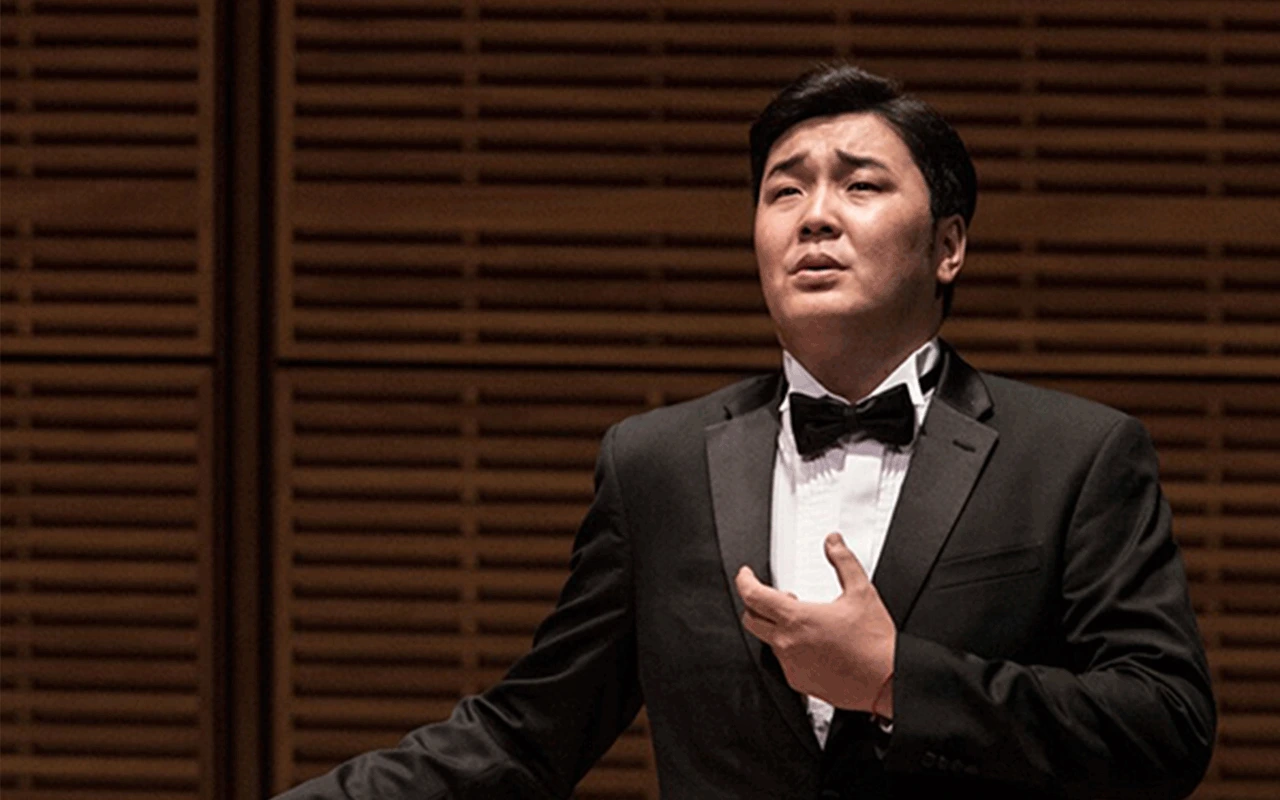 Opera in and from Mongolia
Opera in Mongolia?
What sounds very exotic, really is not, considering history and development over decennia, if not centuries.
In recent years several great singers have emerged from Mongolia, won competitions and began world careers.
Mongolians are incredible singers, with traditions dating back many centuries.
Their famous throat singing creates multiple pitches simultaneously.
It requires long training, technique and art, just what opera singing needs too.
Western opera was introduced to Mongolia by the Russians in the 1930s when Mongolia was a Soviet satellite state.
The traditional Mongolian singers were sent abroad for training in western opera singing.
Then in 1963 the The Mongolian State Academic Theatre of Opera and Ballet opened in the capital city of Ulaanbaatar (Ulan Bator) with Eugene Onegin.
Quote Wikipedia:
"The repertoire of State Academic Theatre of Opera and Ballet has more than 100 national and world classical works including 56 ballets and 54 operas. The operatic repertoire include world classic operas such as Mozart's Don Giovanni and The Magic Flute, Donizetti's Lucia di Lammermoor, Puccini's Turandot, La Bohème, and Tosca, Verdi's La traviata, Aida, and Rigoletto, Bizet's Carmen, Rossini's The Barber of Seville and Otello, Gounod's Faust, Borodin's Prince Igor, and Tchaikovsky's Eugene Onegin, as well as Mongolian operas such as B. Sharav's Chinggis Khaan, Kh. Bilegjargal's Tears of Lama, B. Damdinsuren's Strife, D. Luvsansharav's Bare Truth and Khara Khorum, D. Janchiv's Blue Silk Deel and Ts. Natsagdorj's Ogodei Khaan.
Watch original Mongolian opera:
Here is a performance of AIDA from Ulan Bator 2011
Watch a documentary about opera in Mongolia
But the real sensation came when in 2015 a Mongolian baritone, Amartuvshin Enkhbat won the Dame Joan Sutherland Audience Prize at the 2015 BBC Cardiff Singer of the World competition. Here is an aria from the competition:
Before that he had won the XIV Tchaikovsky Competition in St. Petersburg, Russia and the Placido Domingo's Operalia Competition.
This was the start for a great career, singing in all great opera houses, mainly the Italian repertoire.
Here is a playlist with 32 video clips with  Amartuvshin Enkhbat:
He was followed by another great Mongolian baritone, Ariunbaatar Ganbaatar, who in 2015 won  the International Tchaikovsky Competition and in 2017 he was  awarded the Song Prize at the 2017 BBC Cardiff Singer of the World competition.
Since then he made the Mariinsky, St.Petersburg his home singing the Italian repertoire, Don Jose and Hermann
Here is a playlist with 48 video clips with Ariunbaatar Ganbaatar
..but not only baritones are emerging from Mongolia.
There is the tenor Batjargal Bayarsaikhan, who since 2012 has been a principal soloist of the State Academic Theatre of Opera and Ballet of Mongolia.
He made a very notable appearance at the Cardiff Singer of the World 2017-
I look forward for more opera singers from Mongolia
(Visited 358 times, 1 visits today)