Home

OPERA and SILENT MOVIES - an overview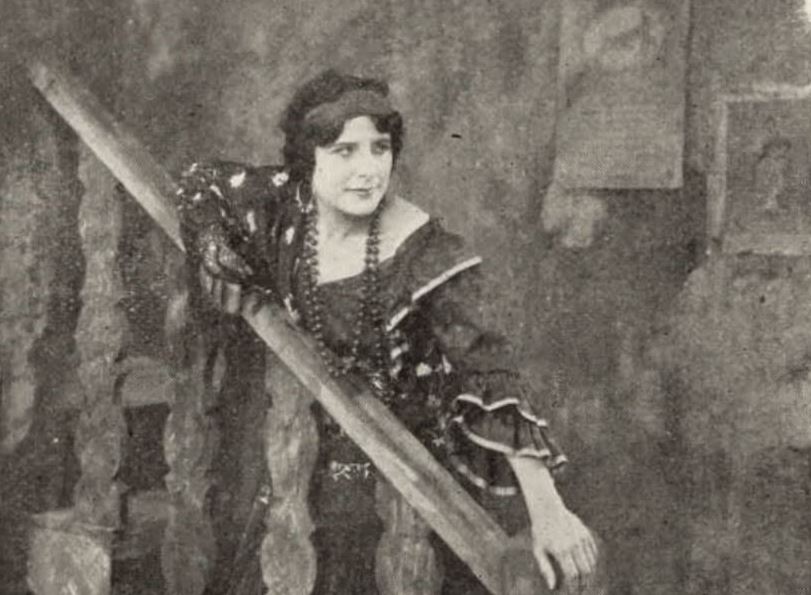 OPERA and SILENT MOVIES – an overview
Opera and Silent Movies
At first it sounds like a contradiction: Opera and silent movies.
But actually there is a rich history of opera and silent movies which you probably did not know much about.
I will try here to give an overview of this great relationship with many video examples.
Silent movies were attracted to opera stories very early on, probably because of the melodramatic stories and the visual potential of opera staging.
The early movie pioneers were greatly impressed by opera, amongst them Edison, who wrote:
The kinetoscope is only a small model illustrating the present stage of progress but with each succeeding month new possibilities are brought into view. I believe that in coming years by my own work and that of Dickson, Muybridge, Marié [i.e. Marey] and others who will doubtless enter the field, that grand opera can be given at the Metropolitan Opera House at New York without any material change from the original, and with artists and musicians long since dead.
So film makers in the early era turned to opera again and again.
There are hundreds of examples such as Aida, Un ballo in maschera, Il barbiere di Siviglia, The bartered bride, La boheme, Carmen, Don Giovanni, Faust, Fra Diavolo, Lohengrin, Lucia di Lammermoor, Madama Butterfly, Martha, The Mikado, Le nozze di Figaro, Pagliacci, Parsifal, Rigoletto, Thaïs, Tosca and many more.
In 1900 for the Paris Exposition Clément-Maurice filmed Victor Maurel singing arias from Don Giovanni and Falstaff and Emile Cossira an aria from Roméo et Juliette. in 1907 British Gaumont issued a complete Gounod's Faust. In Berlin there was Oskar Messter who opened a cinema dedicated to opera films!
Parsifal 1904 was a recording of the Metropolitan Opera production filmed by Edwin S. Porter.
Der Rosenkavalier, written in 1911, was filmed in 1926 by Robert Weine. Strauss wrote new music and arranged the film's score. Hugo von Hofmannsthal wrote the screenplay, adding new scenes for the film.
There were also a number of biographic films of the great composers: The Life of Richard Wagner (1913), directed by Carl Froelich, the 1921 Austrian film Mozarts Leben, Lieben und Leiden, and a 1913 Italian production, Giuseppe Verdi nella vita e nella gloria.
Another way to combine opera and movies was to have the opera stars of the day act in feature films.
Caruso starred in two movies: My Cousin (1918) and in The Splendid Romance (1919).
Mary Garden appeared in Thaïs (1917).
BUT he biggest hit was Geraldine Farrar in Cecil B. DeMille's Carmen in 1915.
This Carmen movie was such a success that Charlie Chaplin decided immediately to make a parody Burlesque on Carmen

Some movies based their story on an opera: King Vidor's La Bohème (1926), with Lillian Gish as Mimi.
Camille 1915 is based on La Dame aux Camelias/La Traviata
Salome 1923 uses the story by Oscar Wilde
Although not based on Richard Wagner but rather on the Nibelungenlied, Fritz Lang's Die Nibelungen is an important contribution
There were also silent movies with music accompaniment from operas:
Wagner's the Ride of the Valkyries was used in D.W. Griffith's The Birth of a Nation
And opera itself featured in silent films too:
The most famous being The Phantom of the Opera 1925
and Greta Garbo  in The Torrent (1926).
Finally:
Silent movies also made their appearance in modern opera as part of the staging.
The most important example is of course Lulu by Alban Berg
(Visited 269 times, 1 visits today)