Home

Opera and Animated Movies - an Overview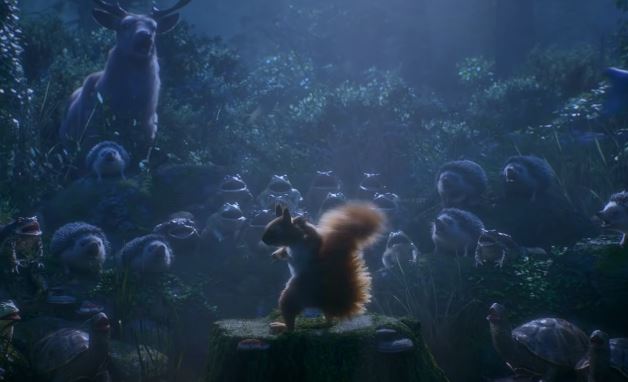 Opera and Animated Movies – an Overview
Opera and Animated Movies – an Overview
I already explored the great relationship of opera and movies in several blogs.
But there is a very interesting special case: Opera and Animated Movies.
It seems that animators are often attracted to opera, opera music and opera stories.
There are very few complete operas which have been turned into animated movies.
The most famous and one of the best is the Russian Sneguročka or The Snow Maiden
by Nikolai Rimsky-Korsakov. The movie was made 1952 by the Animation Studio Soyuzmultfilm in Moscow.
Fairytales seem well suitable for animation. So no surprise that Ravels L'enfant et les sortileges was turned into an animated movie:
And another fairy tale Cendrillon by Viardot
Cendrillon (Viardot) Animated Movie England 2020 Opera on Location
Janacek's The Cunning Little Vixen with its animals and fairy tale like story is also great for animation.
It was even published on DVD
Schoenbergs Pierrot Lunaire got a virtual reality treatment instead
And Edgar Allen Poe's The Raven or O Corvo by Frigatti was made in Brazil at the Festival de Amazonas
It seems that animators prefer shorter subjects and thus full length operas are often cut and shorted to a suitable length:
This Zauberflöte from Wales is just 30 minutes
And the BBC Animation Studio even offered six shortened operas with Operavox (available on DVD):
Carmen, Barber of Sevilla, Turandot, Die Zauberflöte, Rigoletto and Das Rheingold
A special case are animated movies inspired by opera and using some of the opera music.
The story of Turandot from Korea & Italy is somewhat different but has a soundtrack with Nilsson, Björling and Tebaldi:
There are many short animated movies with opera. Here a few examples:
Surprisingly Walt Disney stayed away from opera (ignoring Ponchielli's Dance of the Hours in Fantasia)
except for the short Willie, The Operatic Whale from 1946:
This recent shorty of Bellin's Norma became hugely popular and went viral (3 million views)
The short film Opera by Erick Oh was nominated for an Academy Award.
Unfortunately I could not find a copy to link to.
Another special case are operas with comic strips (cartoons):
It is not really animated. The pages are just turned in synch with the music.
https://www.operaonvideo.com/Opera/der-ring-des-nibelungen-as-comic-barenboim-1991/
The full Der Ring des Nibelungen by Wagner with the Barenboim soundtrack from Bayreuth
Comic – Die Walküre Bayreuth 1991 Barenboim Elming Secunde Hölle Tomlinson Evans
Finally:
Animation (or CG) also made its appearance as part of contemporary opera staging.
The most prominent (and ridiculous) example which comes to my mind is the
Turandot from Palermo 2018
(Visited 482 times, 2 visits today)