Home

December Newsletter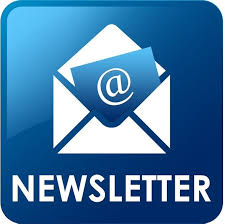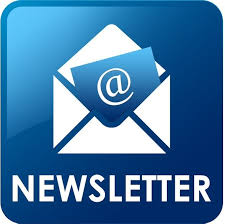 December Newsletter
Dear friends of Opera on Video,
We have got many questions from you about videos which you cannot play properly in your browser. Let me try to clarify and explain and to offer some advice.
As you may know Opera on Video links to videos hosted elsewhere such as YouTube, Vimeo, ok and others. Thus we are dependant on that these videos provided by others play properly. Videos on YouTube in particular change frequently, are removed or are blocked in some way.
On YouTube there are three possibilities why you cannot play a video:
The publisher has blocked the playing of the video on another website (in this case operaonvideo) and allows you to play the video on YouTube only. There will be a link "Watch on YouTube", click it and you are fine.
The publisher has blocked the video from playing in certain countries or regions. The text displayed will tell you that. Although sometimes it only states "Video not available" or "Video blocked". Your only chance to view this video is to do this from another country. You can achieve this by using a VPN. See below for explanation and advice.
The video has been removed (publisher account terminated) or been blocked because of copyright infringement. You cannot watch this video at all.
We scan the entire website at least once a week for YouTube videos which cannot be played and correct these immediately. This method is not 100 %. If you have problems playing a video please let us know. Write a comment or send an email to operaonvideo@gmail.com
What I described above for YouTube is also true for other video websites, just slightly different messages.
The website ok.ru has additional issues: The site could be blocked by your Internet-Provider. You can use a VPN to solve that. And it has been reported that your local Windows PC installation may cause some problems. A properly installed Flash is required. Read this page please
VPN (Virtual Private Network) is a technique to use another server to connect to the Internet. This will give you a different Internet IP-Adress and can make you appear as if you were in another country. For more information please read this
There are many VPN providers available. I use Nord VPN and am satisfied with it. But there are many others. VPN can be very easy to install and to use (dependant on the provider).
I hope you can enjoy many videos without any trouble. If you experience a problem just contact us by commenting or email.
Here are the highlights for this month (published in November):
Die tote Stadt with Jonas Kaufmann Munich, Review and video clips
Messa da Requiem Verdi from Vienna
Macbeth with Domingo from Vienna
Tannhäuser from Moscow with Gergiev
Juan Diego Florez Recital Vienna 2018
Nikola Šubić Zrinjski from Zagreb
Madama Butterfly from the Met
Ermione from Naples
Parsifal from Bloomington, Indiana
Ercole Amante (Cavalli) from Paris
Sonya Yoncheva sings Puccini
Fidelio from Bologna
Maria de Buenos Aires (Piazzolla) from Strasbourg
Ariodante from Vienna
Tristan und Isolde Act II from Washington
The Importance of Being Earnest from Fribourg
Il Trovatore from Genoa
Wozzeck from Munich
Akhnaten (Glass) from the Met
Eugene Onegin from Vienna
The Bartered Bride from Garsington Opera
Enjoy Opera on Video
(Visited 410 times, 1 visits today)