Home

Cecilia Bartoli 30 years on stage at Zurich Opera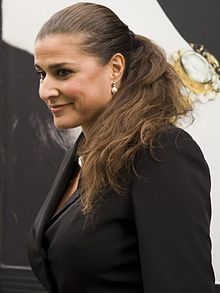 Cecilia Bartoli 30 years on stage at Zurich Opera

In 1989 a virtually unknown singer made her debut as Cherubino at the Zurich opera with Nikolaus Harnoncourt conducting. It was the start of an incredible career for Cecilia Bartoli. I was in the audience 1989 and although her costume was less than ideal her singing was superb. After that a world-wide career started immediately but Cecilia always regarded Zurich as her home theater. You may know that she lives here and married here.
She launched many of her new and great roles in Zurich which I had the great pleasure to see most of them: Fiordiligi, Donna Elvira, Cenerentola, Desdemona (Rossini), Nina, Semele, Count Ory, Norma.
She performed at most Silvester-performances (31.December). I saw all of them and her final scene of La Cenerentola is unforgettable.
She was honored for her 30 year jubilee at the recent performance of Handels Semele  and with a Jubilee-concert shortly after.
I hope she will perform many times more in Zurich where everybody loves her.
Here are Bartoli's video recordings
Flamand
(Visited 115 times, 1 visits today)