Home

Anna Netrebko- going strong AGAIN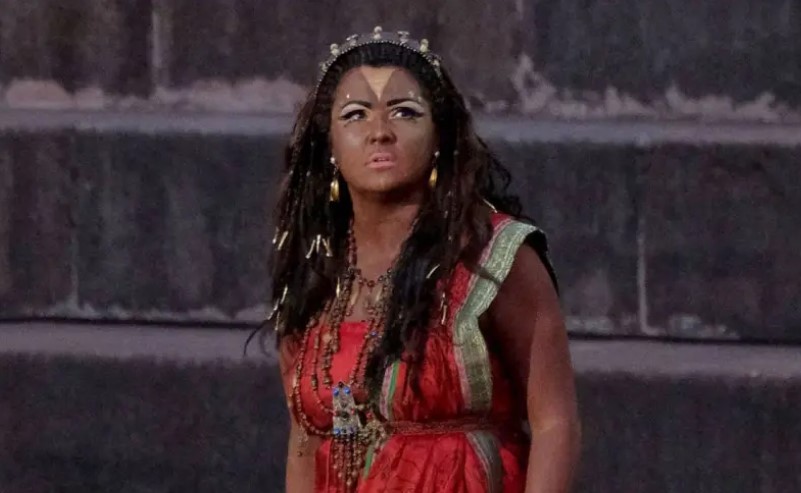 Anna Netrebko- going strong AGAIN
On July 16, Anna Netrebko made a triumphal appearance as Aida in the Arena di Verona.
Read the review here 
One would not have thought this to be possible just five months ago.
But on this occasion in Verona the controversy centered on Angel Blue and her "blackfacing" comments.
In February 2022 the controversy about Anna started:
February 20, 2022 Russian troops entered the Ukraine.
On February 26, 2022 Anna Netrebko issued a guarded statement which by many was considered too weak, in view of her alleged earlier associations.
Although it stated "I am opposed to this war", several venues such as the Metropolitan opera and the Bayerische Staatsoper, Munich took the opportunity to cancel Anna's engagements.
As a consequence Anna decided on her part to withdraw from several appearances (such as in Denmark) and announced to take a time out until further notice.
She used the time out to change her management agency.
On March 30 she issued a new stronger statement on the war in Ukraine   
THE RETURN
On May 25 2022 Anna returned to performing at the Philharmonie de Paris with a recital
On May 27 Anna Netrebko returned to La Scala with solo recital with a programme that included works by Rimsky-Korsakov, Rachmaninov, and Tchaikovsky
It was a triumph.
Anna's return to staged opera came on April 22, as Manon Lescaut at the Opera de Monte Carlo
So, ANNA IS BACK!
And judging on reviews, better than ever.
After Aida there will be Turandot in the Arena di Verona
Here is her schedule for 2022
(Visited 2,711 times, 1 visits today)