Agenda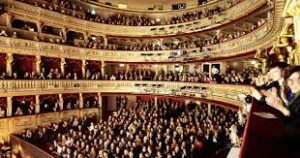 This page lists upcoming opera performances which will be broadcast, streamed or recorded on video
The information will be updated continuously as soon as it becomes available
Retransmissions are not included !
IF YOU SEE SOME ERROR OR KNOW SOMETHING MISSING
PLEASE  COMMENT BELOW OR SEND AN EMAIL to operaonvideo@gmail.com  !! 
(Visited 1485 times, 6 visits today)