Home

A Wonderful Opera Day in Zurich with Salome and Tosca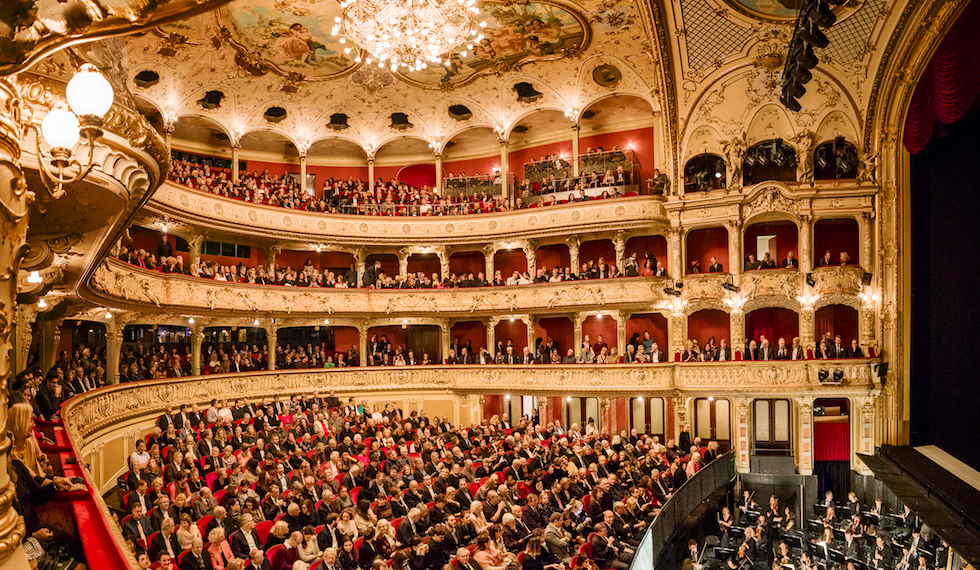 A Wonderful Opera Day in Zurich with Salome and Tosca
A Wonderful Opera Day in Zurich with Salome and Tosca
Like all opera houses worldwide Zurich Opera got hit by the pandemic in March 2020.
They tried to still have some performance with a reduced audience and they employed some very innovative techniques. The orchestra and chorus were placed in a rehearsal hall some hundred meters from the house. The sound was transmitted from there to the live performance and played via loudspeakers. But this did not last very long and soon they closed down completely.
First in September 2021 full performances were resumed, requiring the audience to have a valid Covid certificate.
Because of all this I did not attend any performances in Zurich since February 2020. Now more than one and a half year later I decided it was time to start attending live opera again.
By coincidence my first day on Sunday October 3 were two operas: First in the afternoon SALOME and later in the evening TOSCA. Quite a start for the new opera season which promises to become very exciting as the Zurich Opera season is exceptional with many promising new stagings and even more great singers and world stars!
So, here my review of these two operas:
SALOME by Richard Strauss
Conductor: Simone Young
Stage Director: Andreas Homoki
Stage Design: Hartmut Meyer
Costumes: Mechthild Seipel
Lighting Designer: Franck Evin
Salome: Elena Stikhina
Jochanaan: Kostas Smoriginas
Herodes: Wolfgang Ablinger-Sperrhacke
Herodias: Michaela Schuster
Narraboth:  Mauro Peter
This Salome had its premiere on September 12, 2021 and was streamed live worldwide.
Salome has a fifth main character – the moon. It is omnipresent in the libretto and the moon is mentioned and commented upon by all singers. So, it is logical that the stage designed by Hartmut Meyer is dominated by the moon – not one, but two. One high up and another on the stage floor. These moons rotate often, which becomes somewhat disturbing.
The staging by Andreas Homoki includes some peculiarities: There is no cistern, Jochanaan walks around quite freely, he even kills Narraboth, copulates with Salome at the end of their duet, appears during Salome's dance and again during the final scene (still with his head on). Salome's dance is different too. Salome is not on stage for half of it. When she finally appears there are no veils only petticoats which she takes off one by one. I did not find it sexy at all.
The costumes were plain, except for the Jews, which were a bit too much. Lighting design? which lighting?, it always seemed to be the same.
What about the singers?
Narraboth is sung very well by Mauro Peter.
I found Michaela Schuster as Herodias somewhat dull, but there was nothing wrong with it.
She was totally dominated by the excellent Herodes of Wolfgang Ablinger-Sperrhacke. What a diction, you could understand every word, and fabulous acting too. This was the best Herodes I have ever seen.
Kostas Smoriginas has a huge baritone with a metallic edge very well fitted for his great outbursts. But he lacks a beautiful and smooth voice required for the phrases he sings about Jesus.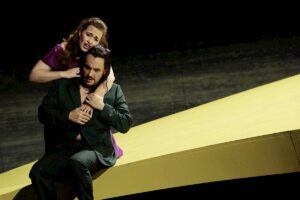 Elena Stikhina is a very experienced Salome which she has sung at La Scala and the Mariinsky.
I felt she started very cautious but got up to speed in the duet and finished in excellent voice in the final scene.
Her acting was ok, but not exceptional. I guess this also because of the director.
Simone Young excelled in controlling the wide range of dynamics of the orchestra. From the pianissimi to the loudest orchestral outburst. She managed well not to cover the singers with too much sound.
In sum, a successful performance, with some annoying details by the director.
Now home quickly for some food and recuperation. Then back again to the opera for Tosca.
TOSCA by Puccini
Conductor: Paolo Carignani
Director: Robert Carsen
Stage and costume design: Anthony Ward
Lighting designer: Davy Cunningham
Chorus Master: Ernst Raffelsberger
Floria Tosca: Sonya Yoncheva
Mario Cavaradossi: Joseph Calleja
Baron Scarpia: Thomas Johannes Mayer
Cesare Angelotti: Stanislav Vorobyov
Mesner: Valeriy Murga
Spoletta: Martin Zysset
Sciarrone: Ilya Altukhov
This Tosca is a reprise of the 2009 staging by Robert Carson. It is fairly straight forward, so I will not lose any words on it. There are videos available of it with Kaufmann and Magee on DVD from 2009.
This performance was a so called "Volksvorstellung". That means hugely reduced ticket prices.  What an opportunity to see and hear two world stars for a bargain.
For me the star of this performance was Joseph Calleja. He was in excellent voice. Fantastic exciting radiant top notes, heroic singing and some very beautiful pianissimi, strong mezza voce. And on top of it a truly believable Cavaradossi. An overall great performance.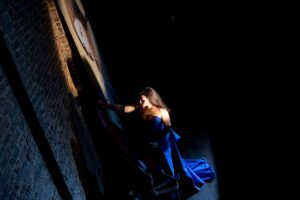 Sonya Yoncheva sang and acted a very good Tosca, but she had to leave the top spot to Calleja. I tried to figure out why I had some reservations about her and came up with the following: Puccini wrote many long melodic lines for Tosca (Vissi d'arte being the most famous one, but there are many others). Yoncheva did not succeed to float these lines in a focused manner, they sort of broke up slightly. The other thing was that Yoncheva's upper register has a very wide vibrato which is certainly not ideal.
But nevertheless it was a top performance by her.
For me the surprise of the evening was the Scarpia of Thomas Johannes Mayer, a German baritone who has sung Wotan and Holländer and more in the German repertoire. I have never heard him in an  Italian role before.
His baritone seems perfect for Scarpia. In the first act he was great. In the second act, when the parlando with undertones and insinuations requires the perfect Italian baritone (who can forget Gobbi as Scarpia) he fell sometimes a bit short. But this was a surprisingly excellent performance of him.
The minor roles were cast with fine singers.
Paolo Carignani did not put anything wrong and contributed to a very successful and enjoyable evening.
I look forward to a great opera season 2021/22 after this remarkable start with a double ticket
(Visited 1,486 times, 1 visits today)