Home

A GREAT SMALL OPERA COMPANY - Brooklyn Telemann Chamber Society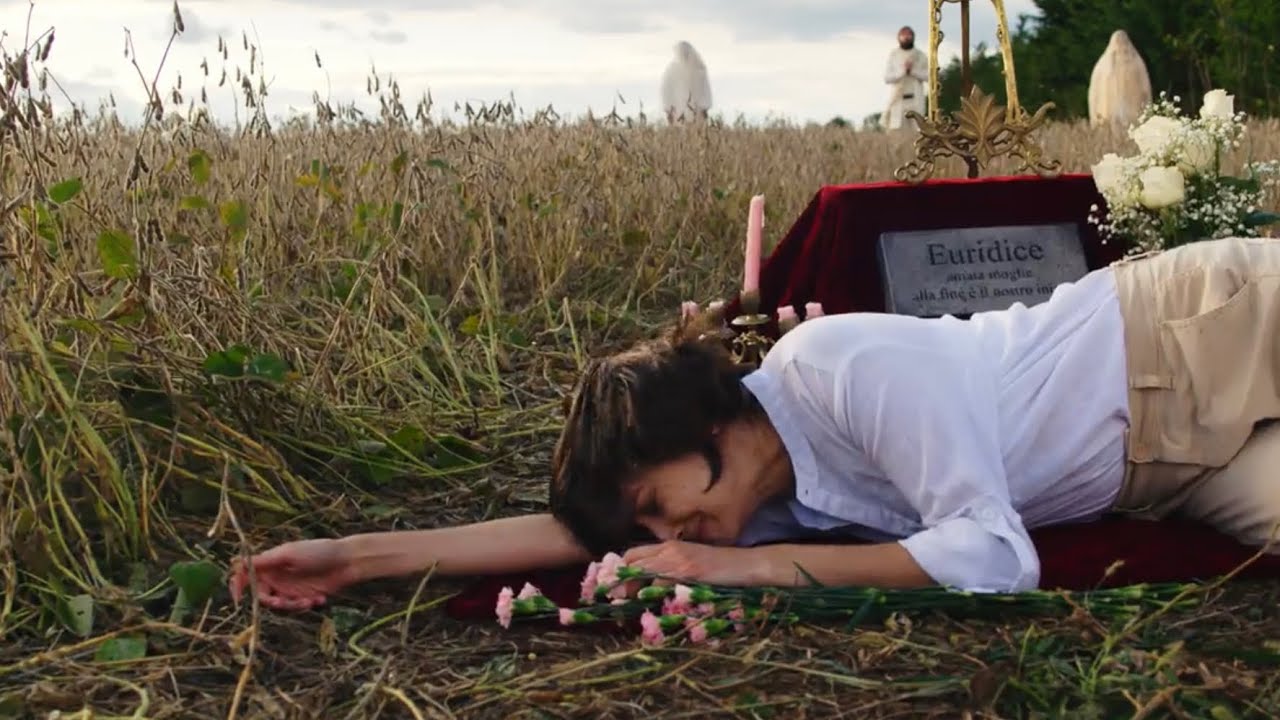 A GREAT SMALL OPERA COMPANY – Brooklyn Telemann Chamber Society
Brooklyn Telemann Chamber Society
A guest blog by Liz Kiger
The brain child of soprano/violinist Liz Kiger, this chamber group is focused on bringing historically informed performance practice of lesser known and lesser produced Baroque repertoire to its NYC audience in an affordable, intimate, and unique setting while simultaneously providing resume enhancing performance opportunities to young musicians, in particular members of the LGBTQIA+ community.
The founder and artistic director of the Brooklyn Telemann Chamber Society is Liz Kiger.
The Brooklyn Telemann Chamber Society is a non-profit organization. Please consider donating to help assist us with future artistic productions
Liz Kiger is a Turkish-American non-binary soprano vocalist and opera director specializing in Baroque and Oratorio performance. They holds their MM in Classical Vocal Performance and a post graduate degree in Vocal Pedagogy from New York University Steinhardt, where they studied privately with mezzosoprano Kathleen Adams (formerly Myrick) and coach Manuel Laufer-Fair. Liz graduated with their BA in Music History and Vocal Performance from Goucher College in Baltimore, MD in 2015. They have most recently performed as the title role in Monteverdi's Poppea for a feature film made by the Brooklyn Telemann Chamber Society, Papagena (Mozart's Die Zauberflöte), Ottavia (Monteverdi: L'incoronazione di Poppea) at Scorca Hall (National Opera Center), Susanna (Mozart: Le Nozze di Figaro) in scenes with NYLOT at Weill Recital Hall (Carnegie Hall), soprano soloist in Bach's Magnificat, & Juno/The Plaint (Purcell: The Fairy Queen). Liz currently coaches with Stephanie Bacastow and is a proud advocate for singers with incurable vocal pathologies like themself.
In the 2021-2022 season the Brooklyn Telemann Chamber Society produced two operas and published filmed videos of these:
2021 L'incoronazione di Poppea by Monteverdi
2022 Orfeo: Orfeo ed Euridice by Gluck
In addition it published the video
Tristes apprêts, pâles flambeaux from Rameau's Castor et Pollux
ORFEO
Note from the director:
An incredible amount of blood, sweat, time, & tears went into this project to transform opera into a cinematic (indoor & outdoor shooting!), accessible, and engaging experience for modern audiences. We chose Orfeo, because this story has always historically been retold at the crux of every musical reform, and I firmly believe this is the new reform, the new direction opera is going, in order to evolve and be culturally relevant. Tech allows us access to new audiences, and is currently our great equalizer between social classes & allowing accessibility in art. From my grandma watching for the "Night at the Opera" projector "premiere" in her nursing home, to friends snacking and watching in bed, we hope classical music can start bridging these social gaps that it has historically been bound by. Our mission at Brooklyn Telemann is to provide emerging artists opportunities to perform, with a focus on LGBTQIA artists, and to make opera relevant, interesting, and accessible by working with new mediums for view & distribution.
For those that may not be familiar, Orfeo is the story of the demigod of music Orpheus who travels to the underworld to rescue his beloved wife who has recently died. Along the way, in exchange for taming the furies with his beautiful music, he makes a "deal with the devil" that he can bring Eurydice back to the mortal realm, as long as he does not look back at her.
An amalgamation of the various 1762 -1774 reform opera scores, this movie production of Gluck's famous opera Orfeo features an overture of Kreisler's rendition of the Gluck Melodie, an aria made from the instrumental ballet pieces, Naselli's famous Eurydice aria sang by newly introduced character Persephone, lines from Dante's Inferno spoken by the added characters of Hades and Charon, and a soprano lead portraying the title role. Filmed both outdoor and in our own modern abandoned hellscape on REDKomodo 6k, this operatic film is a huge undertaking for Brooklyn Telemann Chamber Society and director/producer Liz Kiger's second film.
We hope that all that view and enjoy will consider donating to Brooklyn Telemann to help assist us with future artistic productions, and to help us keep these emerging artist opportunities free for performers.
Orfeo ed Euridice New York 2022 Brooklyn Telemann Chamber Society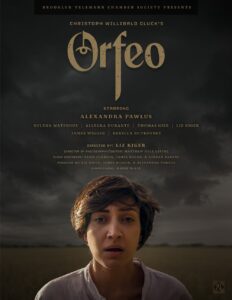 L'incoronazione di Poppea
Those of us in arts-based professions have suffered quite a bit during the COVID-19 pandemic, and I know so many of us have been aching to create music with one another since the initial quarantine in March 2020. During March I came up with the crazy idea to put on a movie production of Monteverdi's Poppea myself during all of this (I wanted to do Poppea since I've done the show so many times and had so many ideas about how to do it), and the whole thing somehow spiraled itself into fruition with a lot of help and support from friends here in NYC.
Poppea tells the story of Emperor Nero and his consort, Poppea, and their wicked scheme to rid the empire of Ottavia, the rightful empress, and end happily ever after together. This piece is particularly fitting during 2020 American, as our political and social situation is quite fitting of the "evil always triumphs" mentality.  In our direction and staging we tried to highlight and allude to this current event using the narrative of Emperor Nero.
We did the entire staged opera in a single take after just 1 music rehearsal with live HPP instrumentalists (harpsichord, violin, and cello.) The entire film is shot in a photo studio location, @Matka.NYC. It is not a perfect performance in any regard but I believe what we were able to accomplish with our limited time and pandemic restrictions during the height of COVID-19 and budget restrictions is highly commendable. As this production took place before the availability of vaccines, the entire cast and crew were tested prior to the rehearsal and staging weekend and quarantined as much as possible before the event took place.
L'incoronazione di Poppea New York 2021 Rice Kiger Waterous Sapp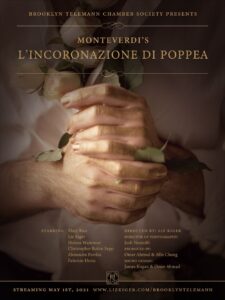 Now Casting for 2022-2023 season
Shows & concerts have not been confirmed for the 2022-2023 season.
We are hard at work acquiring grants and funding to make this upcoming season a reality for us. Any audition donations go directly into the funding of our productions. We are a non-profit organization.
HANDEL'S ALCINA
Filming date: TBD
Casting end date: TBD
Casting: all roles and covers; all voice types welcome
RAMEAU'S HIPPOLYTE ET ARICIE
Filming date: TBD
Casting end date: TBD
Casting: all roles and covers; all voice types welcome
(Visited 328 times, 3 visits today)